Dragonara Loyalty & VIP
Dragonara Loyalty & VIP
Life is all about who you are, what you enjoy and where you find the perfect environment to make you feel good. That is why you return to those places where you are welcome and respected. And these entities in return enjoy your regular patronage for what is: A token of gratitude and appreciation for great services rendered.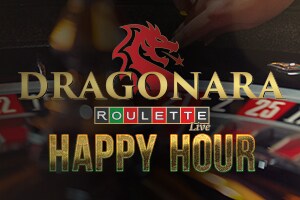 Live Roulette Happy Hour
Dragonara Roulette happy Hour
We are paying out double on select Roulette numbers for 2 days every week in our Dragonara Roulette Happy Hour Promotion. Whenever you see the Dragonara Roulette Happy Hour Banner up in our Live Casino Lobby, that means we are paying out Double! Click below for full Terms.